Real Italian Experience
How To Order?
In Rome, Pizza 'Al Taglio' (by the cut) is a very popular style of pizzeria where the pizza is sold by weight.
Order like the Romans do!
AI Taglio (By weight)
When you enter into Ciao Roma, there is a display full of a variety of party size pizzas that you may choose from. We cut all the pizzas in half and then cut strips up to the half way cut. You tell us how big or small of a strip you would like; we then cut it and weigh it to determine the price. The great thing about selling it by weight is that you can create assorted boxes from the available variety.
A Size for Everyone!
Pre-orders and Catering
All of our pizzas can be ordered as full party sized pizzas or ½ party sized pizzas that come with set prices. Our full party sized pizzas are slightly larger than your standard party sized pizza and are cut into 24 squares. For 1-2 party sized pizzas we recommend ordering 45 min in advance and any catering orders of 5 pizzas or more we recommend ordering a day in advance.
Customized Pizza?
No Problem!
If ordering a full or half pizza you can even split our signature and specialty pizzas into thirds or even quarters! Anything less than a half pizza will be weighed to determine the price. Or tell us your favorite topping combination and we would be happy to make it for you!
Welcome To Ciao Roma!
Our History!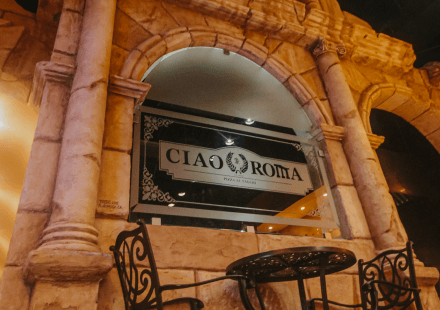 In 2010, I went to Italy in search of the best pizza and found it! After sampling tons and tons of pizzerias throughout all of Italy, tough job I know, I finally found a pizza that had it all! It was light, airy, and crunchy with topping combinations I had never seen before and it was sold by weight! Giving me the freedom to choose whatever my stomach desired!
That's when I decided it was time Toronto's pizza scene needed a breath of fresh air. Just one problem, I needed to learn how to make it.So I asked the very nice people at the pizzeria for a job and they said no. I went back and asked if I could volunteer, and they said "no". I went back AGAIN and told them "I NEED to learn this pizza so I can open a pizzeria in Canada!" They finally agreed and put me through a course that taught me everything there is to know about making this amazing pizza!
After four months in Rome, a year of planning and 3 months of construction I was ready to introduce True Roman Style Pizza al Taglio to Toronto! But wait, it still wasn't enough, something was missing. Bringing the pizza back was great! But I wanted more…
So I brought my teacher, a Master Pizzaiolo from Rome, back to Toronto with me! Throw in hand made Italian tools, the freshest ingredients possible and an ambiance that makes you feel like you're back in Italy, and that's a recipe we like to call, Ciao Roma!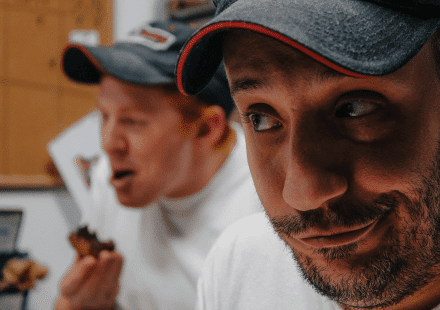 We are proud of
Our Dough
Anyone who knows pizza will tell you,
"It's all in the dough."
Anyone can put toppings on a pizza, but it's the dough that really makes the difference.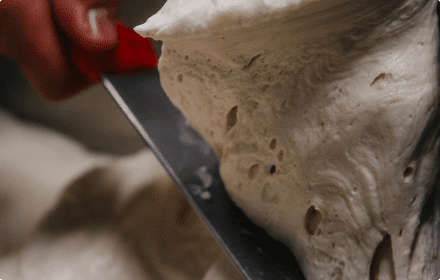 To accompany such an amazing dough, we use nothing but the freshest and best ingredients to top our pizzas! Most of our cooking is done "al minute", which means we aren't slicing vegetables and meats to last four days, no.
At Ciao Roma we believe the only way to be truly fresh is to slice the ingredients fresh for every pizza we make! This ensures that your pizza will taste amazing with every bite, every single time you visit us!
Here at Ciao Roma we pride ourselves on making the best, freshest and highest quality dough possible. All the crucial ingredients used in producing our dough are flown in directly from Italy. Once on site we put our dough through a four day process which yields an extremely light, airy, fluffy yet crunchy dough that is packed with tons of flavour.
Furthermore, it is easily the most digestible pizza on the market giving you a wonderful eating experience from the moment you take your first bite all the way until you go to sleep at night!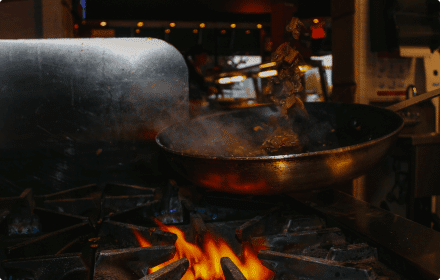 Four day dough process, freshly sliced ingredients, this all sounds incredible! What could possibly make it better you ask? Beer! The true Roman Pizza al Taglio experience is always accompanied with a nice cold beer!
So Ciao Roma decided to stay true to its Roman Roots and got a liquor license this way our guests can have the full experience; after all I believe the saying goes something like this: "When in Rome."